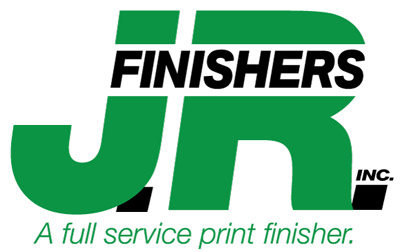 What does J.R. Finishers, Inc. offer that keeps our printers coming back?
With the high cost of transportation and a reduced production schedule that your customers are requiring, the idea of sending your printed product to just one finisher for serveral bindery processes is becoming more a necessity than a convenience.
Cutting, folding and saddle stitching are just a few options that we offer at J.R. Finishers, Inc. We also offer our printers the following services: spot gluing, shrink wrapping off-line and in-line, drilling in-line and a off-line 3 & 5 hole drill.
When J.R. Finishers, Inc (originally known as J.R. Paper Folding, Inc.) opened its doors in 1989, owner Frank Rocco, already had over 16 years of experience in the bindery industry. Frank Rocco, President, controls the plant's daily production, Joe Rocco, CFO, concentrates on sales and the financial aspects of J.R. Finishers, Inc.
In addition our staff of 25 full time employees have over 275 combined years of experience in graphic arts industries.
What does this all mean to our printers?
It means that our highly qualified staff is striving to maintain the high quality that our printers expect. At J.R. Finishers, Inc., we stand behind our products and work hand in hand with all our printers to achieve the highest quality and best service that our bindery can give.